Troika objects to Greek reform plans for troubled defense industry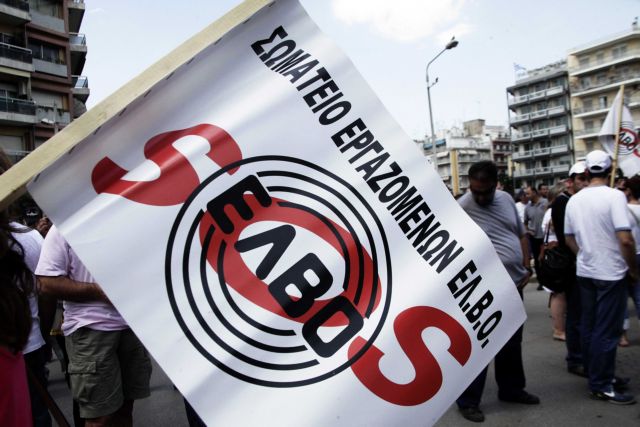 A few days before the troika teams return to Athens for a scheduled review, the government's proposal on the restructure of defense industries ELVO, EAS and LARKO has been rejected, calling instead for an immediate closure.
The EU-ECB-IMF troika has demanded that any solution must have "a zero fiscal impact" and as such has requested that EAS and ELVO shut down, without compensating employees if need be. The restructure of the Greek defense industry is also associated with the collection of the rest of the 1-billion-euro installment that was approved in July.
These developments are causing great concern amongst the EAS and ELVO employees, who have not been paid in eight and four months respectively and now face dismissal and unemployment.
Government subsidies haunting government
The main problem is that EAS received government subsidies worth 1.2 billion euros between 2004 and 2012, which, according to the European Commission, is contrary to European Competition Law.
Greece has suggested separating EAS' military and civil operations; with EU legislation allowing subsidies for national defense, Greece would only have to return about 5%-7% of subsidies that were granted for non-military purposes. The plan was rejected.
The other Greek plan is similar the one used in the case of ERT, which involves reducing costs by voluntary departures and shutting down some of the company's five factory plants. According to the plan, EAS would retain about 350 of its current 850 employees.
The EU has also demanded the return of some 130 million euros that were granted as subsidies to LARKO. Greece has suggested inducting the company in article 99 of the bankruptcy code, in order to protect it from its creditors, such as DEI who is claiming 300 million euros from LARKO. The partial sale of the company factor and its mines is also being discussed.
The government has already begun restructuring ELVO, aiming to sell part of the full company. To that end, the government is considering restructuring the company in derogation to the provisions of the Bankruptcy Code. Of the company's 1,200 employees, only about 350 remain and face the prospect of dismissal without compensation.
Ακολουθήστε
στο

Google News
και μάθετε πρώτοι όλες τις ειδήσεις
Δείτε όλες τις τελευταίες
Ειδήσεις
από την Ελλάδα και τον Κόσμο, από