Government requests roll call vote for one-off benefits bill
The coalition government has called for a roll call vote on its bill for the one-off benefit…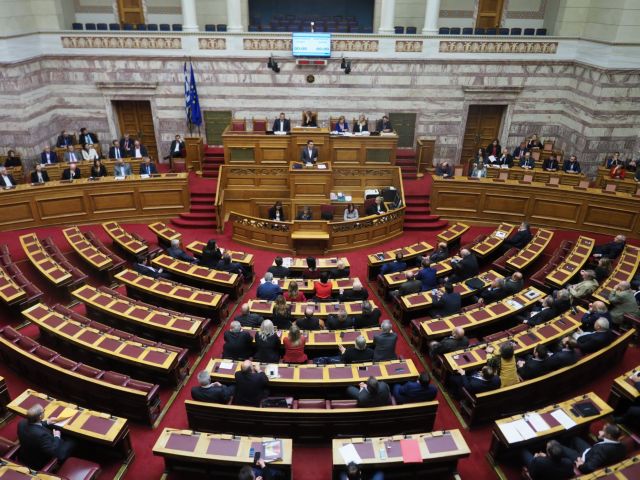 The coalition government has called for a roll call vote on its bill for the one-off benefit for low-income pensioners, in an effort to pressure the opposition parties. The head of SYRIZA's parliamentary group Kostas Zachariadis noted commented that the aim is to secure the broadest possible consensus on the critical bill.
As he further explained, the Greek government decides how to spend the surpluses and which social groups are to benefit, adding that the funds will contribute in achieving fiscal targets for 2017. A provision for the suspension of the VAT hike on Aegean islands affected by the refugee crisis will be included in a later bill on electronic transactions that is currently being debated by the relevant parliamentary committees.
The opposition parties appear to be frustrated over the government's request for a roll call vote in Parliament later in the day. Initially New Democracy VP Adonis Georgiadis commented that his party will vote the provision for the social benefit, but underlined that "it is one thing to help the needy and another to jeopardize the negotiations", however it was ultimately decided to vote "present" in the vote.
On the contrary the Democratic Alignment and Communist Party of Greece are going to support the bill, while criticizing government policy, while the River will not participate in the vote at all. The Union of Centrists has also commented that it will «not vote yes», suggesting that it will either vote present or abstain entirely from the process.