Toskas slams FYROM authorities for "excessive force" in Idomeni
The Alternate Minister of Public Order Nikos Toskas was highly critical of the brutal response of FYROM authorities against the…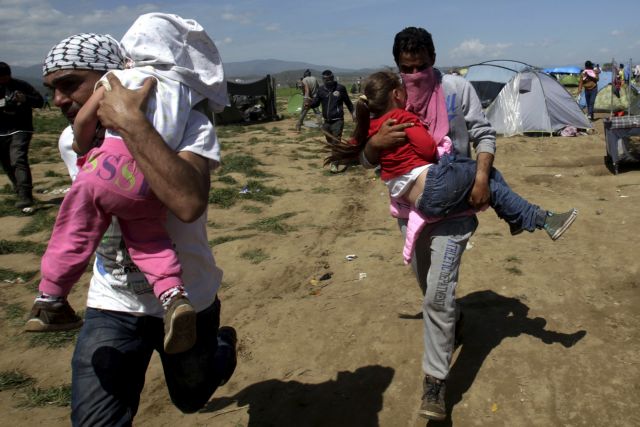 The Alternate Minister of Public Order Nikos Toskas was highly critical of the brutal response of FYROM authorities against the refugees in Idomeni over the weekend, going so far as to claim that "those were beaten up yesterday may become jihadists tomorrow".
Mr. Toskas argued on SKAI that FYROM's security force used "excessive force" in attempting to repel the refugees and argued that they did not enter Greek territory.
Furthermore, he underlined that Greek authorities were aware of those who are urging refugees to carry out illegal actions. He also noted that those involved in the recent illegal entry into FYROM are being prosecuted by judicial authorities.
According to the Alt. Minister, there is a time-table in place to relocate the refugees by Easter, with the informal camps at Piraeus and Idomeni presenting the greatest challenges.
Finally, Mr. Toskas recognized that mistakes have been made, but underlined that a major operation is under way and argued that the focus must be on the big picture across the country, rather than on isolated cases.