Migrants and refugees moved to new camp in Eleonas on Sunday
The makeshift refugee camp that was set up in the down town Athens park of Pedion tou Areos has been cleared out, with the…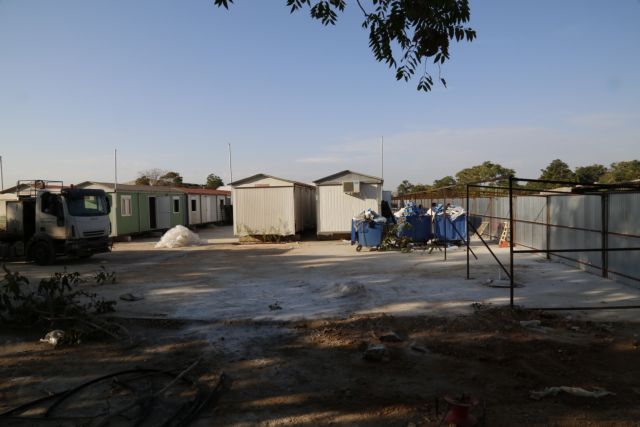 The makeshift refugee camp that was set up in the down town Athens park of Pedion tou Areos has been cleared out, with the remaining migrants moved to a new camp that has been set up in the area of Eleonas (Votanikos) on Sunday afternoon.
According to the Police a total of 171 migrants were moved, while 30 refused to be move. Government services documented 295 refugees residing in the park. The park will be cleared up by municipal services, with newly-arriving migrants and refugees being urged to go to the new camp in Eleonas.
On Sunday the Alternate Minister of Migration Tasia Christodoulopoulou announced that the intention is to create additional "hospitality centers" such as the one in Eleonas, in order to provide shelter to arriving refugees, with respect to their human rights. She overlooked the housing of about 207 refugees in the new camp and thanked the government and local government services and agencies for their support and hard work.
When asked about the influx of migration, Mrs. Christodoulopoulou noted that the number of new arrivals will continue to increase, so long as nothing is being down to end the conflict and atrocities. She added that the government cannot block them from entering Greece, as they arrive via sea, adding that "there is no other alternative other than accommodating these people until they carry on their journey as they choose".