Critical bill passes in Parliament – Major loses for SYRIZA
The critical bill containing a series of austerity measures and which is a prerequisite for a third Greek bailout was ratified after a…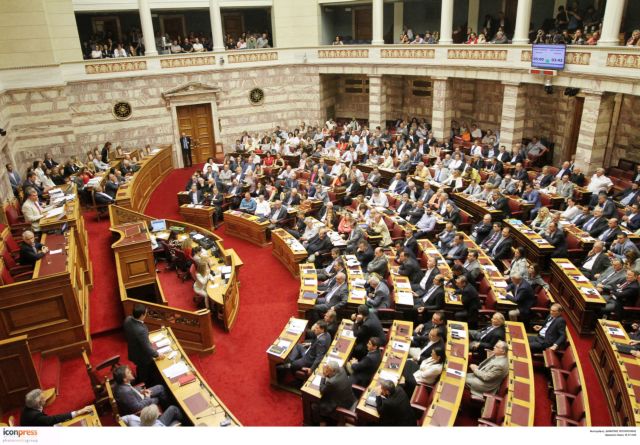 The critical bill containing a series of austerity measures and which is a prerequisite for a third Greek bailout was ratified after a tense and strained plenary session and vote, that saw the SYRIZA-Independent Greeks coalition government lose its majority in Parliament.
The bill with prior actions was approved by 229 MPs, rejected by 64 MPs, while a further 6 voted present. Out of SYRIZA's 149 MPs, 32 voted against the bill, 6 voted 'present' and one abstained.
Most of the SYRIZA MPs who rejected the bill of prior actions belong to the Left Platform, suggesting that the governing party will experience a major schism. As such, a cabinet reshuffle is on the cards, however Prime Minister Alexis Tsipras must essentially rely on the opposition, should further measures be required, despite Panagiotis Lafazanis – the head of the Left Platform – that he will support the government.
The following SYRIZA MPs voted no: Aglaia Kyritsi, Yanis Varoufakis, Nantia Valavani, Kostas Isichos, Dimitris Kodellas, Dimitris Stratoulis, Konstantinos Zacharias, Eleni Sotiriou, Christos Karagiannidis, Ioannis Stathas, Vasilis Hatzilamprou, Konstantinos Lapavitsas, Thomas Kotsios, Michalis Kritsotakis, Despina Amanatidou, Zoi Konstantopoulou, Ioanna Gaitani, Evangelia Amanatidou-Paschalidou, Ilias Ioannidis, Vangelis Diamantopoulos, Rachel Makri, Dimitris Zerdelis, Thanasis Petrakos, Charalambos Dermitzakis, Panagiotis Lafazanis, Stathis Leoutsakos, Zanna Zisi and Vasilis Kyriakakis, while Vasiliki Katrivanou, Christos Karagiannidis, Dimitris Baxevanakis, Nikos Michalakis, Iro Dioti and Vasiliki Leva voted 'present' and Alexandra Tsanaka abstained from the vote.
Following the session in Parliament, the head of the River Stavros Theodorakis reportedly told Prime Minister Tsipras that vote acted as a vote of confidence towards the government, while New Democracy's provisional leader Evangelos Meimarakis noted that his party is not considering – for the time being – a motion of censure against the government.
Ακολουθήστε
στο

Google News
και μάθετε πρώτοι όλες τις ειδήσεις
Δείτε όλες τις τελευταίες
Ειδήσεις
από την Ελλάδα και τον Κόσμο, από