Varoufakis: "Finding a solution for the cleaners is of ethical importance"
Minister of Finances Yanis Varoufakis met with representatives of the ministry's cleaners. who were controversially suspended…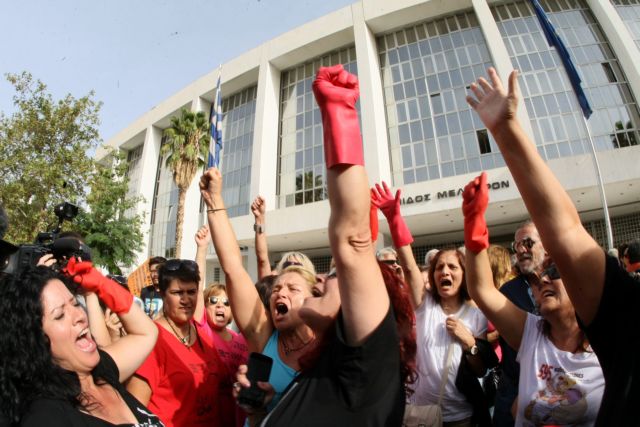 Minister of Finances Yanis Varoufakis met with representatives of the ministry's cleaners. who were controversially suspended and later dismissed under the previous government.
The meeting was scheduled for 12.15 at the Ministry of Finances. Mr. Varoufakis updated the dismissed cleaners on the government's efforts in order to see them reinstated.
After the meeting ended, Mr. Varoufakis commented that finding a solution for the cleaners is "a matter of ethical and symbolic importance".