Technical Chamber claims true value of "Elliniko" is 3 billion euros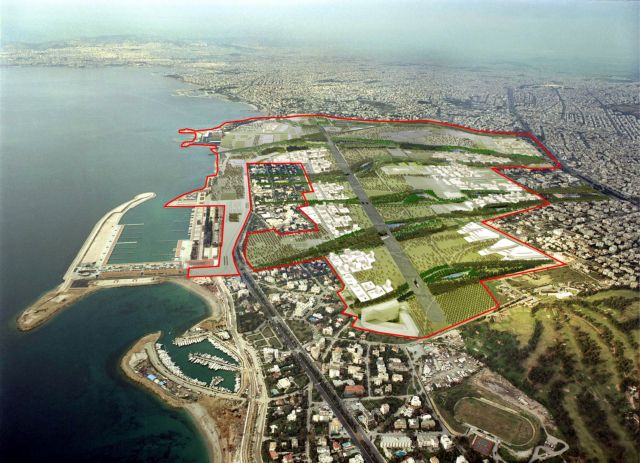 The Technical Chamber of Greece has published a report, according to which the Elliniko-Agios Kosmas development has been…
The Technical Chamber of Greece has published a report, according to which the Elliniko-Agios Kosmas development has been valued at about 3 billion euros, nearly three times the amount for which it was sold! The 6,200 acres of the former airport in Elliniko-Agios Kosmas was sold to Lamda Development for just 915 million euros, while the Technical Chamber argues that the site's true value to be 2.950 billion euros.
This means that TAIPED sold the high-value property at a "shabby" 222% less than it was work; the Chamber report points out that the price of 92 euros per square meter was similar to significantly less affluent and far less glamorous areas such Vrachati in Corinth. The report argues that the 955 acres of buildings in Agios Kosmas should have been sold for at least 1.5 billion euros.
The report is highly critical of TAIPED's handling of the tender, noting that while there were initially 9 different parties expressing interest in the Elliniko-Agios Kosmas development, only one offer was eventually made. The report argues that the whole process was marred by questionable actions and decisions, such as the sudden changes of terms and the inclusion of a casino license.
Parties and bodies comment on report
A number of MPs and bodies have responded to the report, with SYRIZA MP Theano Fotiou commending the Technical Chamber for its "great work in revealing the huge theft and fraud that is taking place in Elliniko". SYRIZA MEP Sofia Sakorafa noted that the Greek people have been "cheated" in the Elliniko sale and claimed that the site would not turn into a park.
DIMAR's Asimina Xirotiri stressed that any privatizations must serve the public interest and stated that only the first half of the Elliniko proclamation (which did not include cost and terms) was sent to Parliament. The Communist Party's Grigoris Lionis underlined the importance of the Technical Chamber's report in understanding what is at stake and argued that the site in Elliniko must be developed into an open green area and park, without state fees.
ANEL MP Konstantinos Damavolitsis stated that MPs do not have access to TAIPED's divs and expressed his reservation on many decisions, despite the de facto need for private investments. New Democracy MP Dionisis Stamenitis noted that the Elliniko site must be developed immediately and that its value should be determined by the market. Meanwhile, PASOK's Nikos Milis opined that any investments must be made toward the benefit of society and only with popular approval. Mr. Milis stressed however that a realistic and calm approach was necessary.
Finally, representatives of the local committee opposing the development argued that the prime, high-value real estate property was literally being sold off and stressed that part of the area must remain free.
The report conducted by the Technical Chamber of Greece is available online.
Ακολουθήστε
στο

Google News
και μάθετε πρώτοι όλες τις ειδήσεις
Δείτε όλες τις τελευταίες
Ειδήσεις
από την Ελλάδα και τον Κόσμο, από