President Papoulias honors those who fought for Democracy
The President Karolos Papoulias laid a wreath on Thursday morning at the monument erected at site of the former EAT-ESA…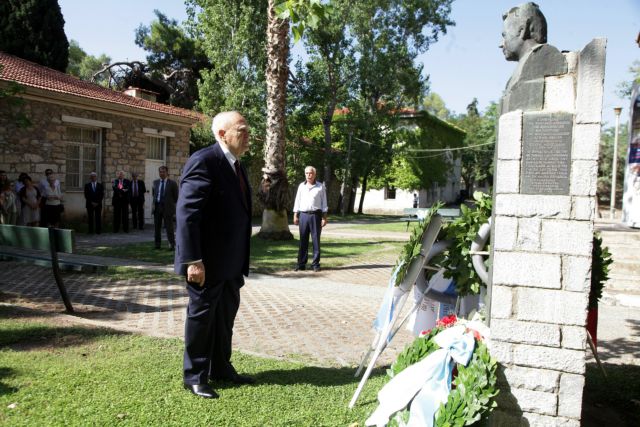 The President Karolos Papoulias laid a wreath on Thursday morning at the monument erected at site of the former EAT-ESA military base at Eleftheria Park to commemorate 40 years since the restoration of Democracy in Greece.
In his message yesterday Mr. Papoulias stress the need to safeguard Democracy in Greece, arguing that it has suffered many blows from the crisis. Furthermore he opined that there are not enough honors and words to express the gratitude towards everyone who fought against the junta.
Mr. Papoulias noted that the "most dramatic side-effect of the financial adventure" in Greece was the "retreat of Democracy". The President then referred to Golden Dawn as "a neo-Nazi gang that preaches hate and strife" and claimed that "the phenomenon can be interpreted in many ways, but it does not honor us as a country and people".