Tsipras-Schulz to discuss refugee crisis and bailout implementation
The President of the European Parliament Martin Schulz arrived in Athens on Wednesday and was received at the airport by a…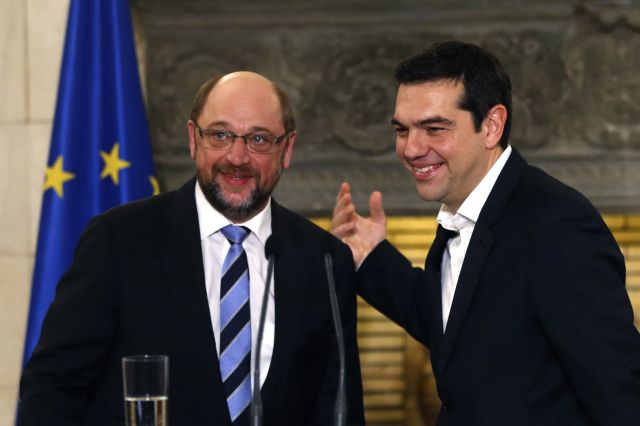 The President of the European Parliament Martin Schulz arrived in Athens on Wednesday and was received at the airport by a government delegation and Prime Minister Alexis Tsipras. A meeting at Maximos Mansion between the two has been planned for 10:30am at Maximos Mansion.
Mr. Schulz has traveled to Athens with the refugee crisis being at the top of his agenda and has planned to visit the reception and hospitality centers in Athens and Mytilene. The President of the European Parliament was present at the ceremony for the relocation of six refugee families to Luxembourg on Wednesday morning.
Aside from discussing the efforts towards the management of the refugee crisis, Mr. Schulz and Mr. Tsipras will also discuss the progress achieved in implement the bailout agreement. With the Greek government linking the two issues, PM Tsipras will call for some flexibility in the bailout program, given the additional burden on the Greek economy.