Tsipras: "I am very optimistic about the negotiations"
The Prime Minister Alexis Tsipras commented that he is "very optimistic" about the progress of the negotiations with the country's…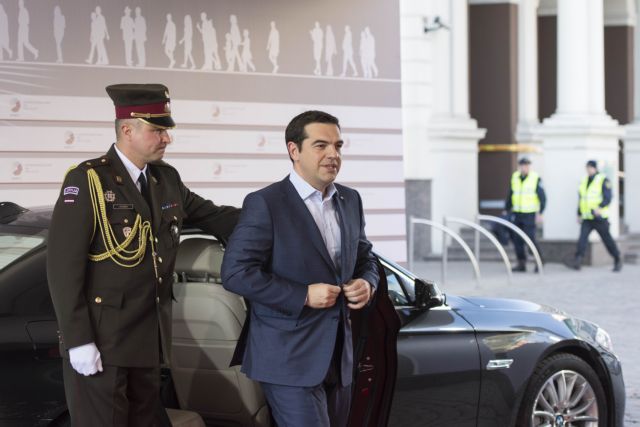 The Prime Minister Alexis Tsipras commented that he is "very optimisic" about the progress of the negotiations with the country's creditors, as he arrived for the second day of the European summit being held in Riga.
Earlier, German Chancellor Angela Merkel commented that that the trilateral meeting with PM Tsipras and French President Francois Hollande was constructive, but stressed that a lot of work still needs to be done.
Dombrovskis concerned about progress
Meanwhile, European Commissioner for the Euro and Social Dialog Valdis Dombrovskis commented that he was troubled with the progress of the Greek affair. Mr. Dombrovskis told Bloomberg that Greece was in a very complicated situation and stressed the need for an agreement as soon as possible.
The Commission argued that the Greek government must honor its commitments and submit a comprehensive reform program, in order to push the negotiations forward.
When asked about the prospect of debt relief, which Mr. Tsipras is alleged to have discussed in the trilateral meeting, Mr. Dombrovskis responded that the European partners are not considering a potential write off of Greece's public debt.