Coalition government concerned over critical reform delays
While the coalition government publicly claims to be fully prepared for the debt relief negotiations to begin in the fall, the New Democracy…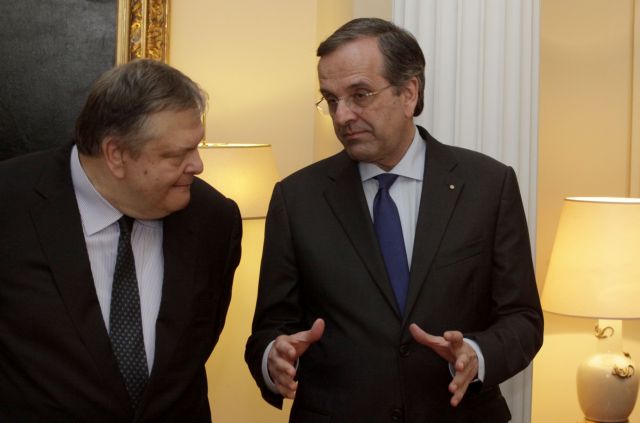 While the coalition government publicly claims to be fully prepared for the debt relief negotiations to begin in the fall, the New Democracy and PASOK officers are deeply concerned with the prerequisite actions and reforms that must be implemented ahead of talks with the troika.
The Prime Minister Antonis Samaras and Government VP Evangelos Venizelos are confident that they will manage to pass controversial and potentially divisive bills through the summer sessions in Parliament, however this is likely cause to cause tension as reforms affect labor relations, insurance and the market.
Especially in the energy sector, which the government has committed to deregulating by privatizing part of the state energy company DEI, is causing turmoil amongst New Democracy and PASOK officers. A meeting has been called at the PM's office on Monday, with State Minister Dimitris Stamatis, the Deputy Minister of Energy Asimakis Papageorgiou and the PM's consultant Stavros Papastavrou being joined by PASOK delegates.
While the 2 billion euros that the Greek government will collect upon completing the prerequisite reforms and changes, an unnamed high-ranking government official commented that it is more concerned with dispelling the impression that implementation of the reform program has stalled. Despite the delays though, the source explained that the new cabinet will be in the position to carry out the necessary actions, provided there are "no rebellions and populist exercises".