Tsohatzopoulos found guilty for inaccurate asset statement
The former Minister of National Defense Akis Tsohatzopoulos, who was convicted earlier in the year for his involvement in a bribery ring, was prosecuted for submitting…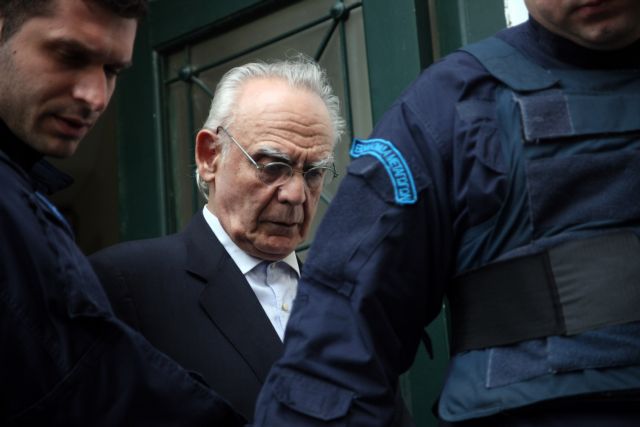 The former Minister of National Defense Akis Tsohatzopoulos, who was convicted earlier in the year for his involvement in a bribery ring, was also found guilty for submitting inaccurate asset statements. The prosecutor noted that "ignorance of the law" is no excuse, especially for a Minister, while proposing a guilty verdict.
Mr. Tsohatzopoulos was initially convicted to eight years imprisonment without bail, had his political rights revoked for four years and faces a 520,000 euro fine. Additionally, the courts have seized his luxury apartment, located on the affluent D. Areopagitou street in the city center, since it had not been included in Mr. Tsohatzopoulos' asset declaration
The courts argued that this was not a simple omission, but rather an intentional and conscious decision, since its inclusion in the tax statement would have a serious effect on his asset declaration, which in turn would raise suspicions, as he would have to justify the funds necessary for the purchase.
Mr. Tsohatzopoulos claimed to have been unaware of breaking the law with his actions and pointed the blame on his legal consul and accountant Froso Lampropoulou. Additionally, the former PASOK minister accused the media of launching a war against him in 2010. Mr. Tsohatzopoulos' defense team argued that there was no intention and malice in their client's omission and argued that other Ministers have suffered from the badly-written law regarding asset statements.