PM Tsipras: "We will not ask anyone to support the needy"
The Prime Minister Alexis Tsipras traveled to Nisiros on Tuesday, where he expressed…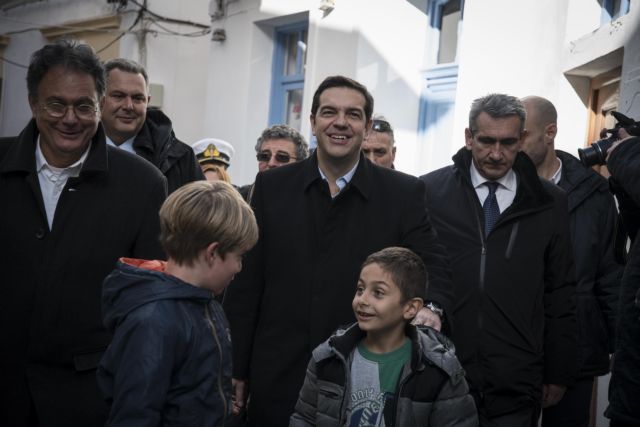 The Prime Minister Alexis Tsipras traveled to Nisiros on Tuesday, where he expressed his support for the country's island residents and announced a series of support measures. In his speech the PM noted that the State has a duty to stand by the island residents.
Aside from suspending the VAT hike for the islands of the north Aegean and the Dodecanese – which are on the first line of the refugee crisis – the Prime Minister announced the formation of a Research Institute of Island Policy and that will focus on supporting growth, while a scientific committee will review maritime and aviation transportation.
Furthermore the government will support and improve primary healthcare services on the islands, by recruiting hospital staff and doctors. Similar actions will also improve education on the islands, with the recruitment of teachers and the construction of sports facilities.
Additionally the PM outlined government plans for supporting the local island economies by diversifying their tourism product and by developing island agriculture. Measures will also be taken to support SMEs and the environment. Initiatives also include ensuring an adequate supply of water for all islands through a network of desalination plants for dry islands.