Simitis: "PASOK has run its course, it is time for a rebirth"
The former Prime Minister Kostas Simitis has estimated that PASOK has "run its course and should have been reborn, by…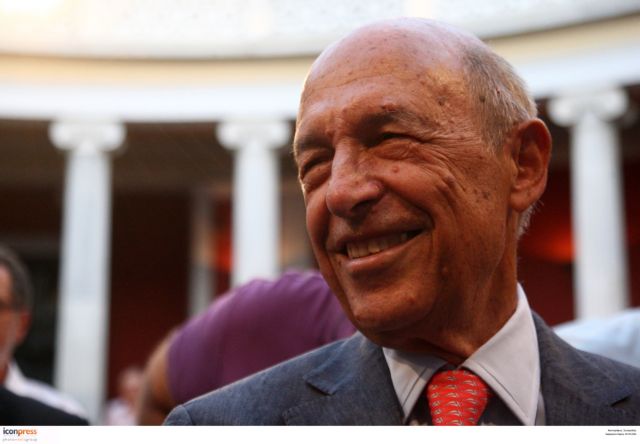 The former Prime Minister Kostas Simitis has estimated that PASOK has "run its course and should have been reborn, by spearheading the formation of a greater movement in the center left" in an interview for the Athens Voice newspaper. In his interview Mr. Simitis stressed that "we must set aside egos and primacy" and accused the current government for perpetuating many of the practices that brought misfortune to Greece, such as nepotism in public administration.
Additionally, Mr. Simitis admitted to making mistakes during his tenure as Prime Minister, in relation to offsets from procurement programs. The former PM notes that he gave in to pressure from those in charge at the Ministry of National Defense, who assured him that international practices were being adhered, but eventually discovered that a mechanism of diverting wealth towards certain individuals was in place.
When asked why he did not implement the pension system reform proposed by his Tasos Giannitsis in 2001, the former PASOK leader responded that he opted for a reform more limited in its scope, because Greece was preparing for the 2004 Olympic Games in Athens and to adopt the euro.
Mr. Simitis defended his tenure as Prime Minister, particularly against critics who claim that Greece was not ready – at the time – to enter the Eurozone. "History does not ask when you are ready, not does it tell you to 'wait outside to prepare'" he noted and added that "Greece should taken advantage of the circumstances to later avoid the insurmountable problems in its membership".