Magda Fyssa: "Nothing happens without orders from the leader"
The mother of Pavlos Fyssas, the anti-fascist activist and rapper who was brutally murdered by Golden Dawn member Giorgos…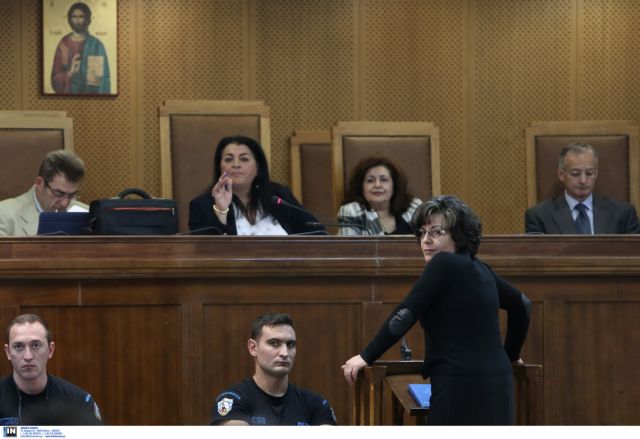 The mother of Pavlos Fyssas, the anti-fascist activist and rapper who was brutally murdered by Golden Dawn member Giorgos Roupakias two years ago, continued her testimony in court on Tuesday. The sister of the murdered activist, Irene Fyssa, took the stand, however she felt unwell and it was decided the adjourn the trial and continue on Thursday.
During her testimony, Mrs. Magda Fyssa spoke of the 'ease' with which the self-confessed murderer moved in the police department after his arrest, to the point that the he gave the impression that he was an employee and not in remand.
After his arrest, Roupakias appears to have told police officers that he was "one of them" and was allowed to hold on to his mobile phone. None of the other Golden Dawn supporters involved in the group that assaulted Fyssas were arrested that evening.
Mrs. Fyssa also alleged that Roupakias was prominent member of the neo-Nazi party, as he received a 'salary' of 600 euros and is also in many pictures with Golden Dawn MPs, including Yannis Lagos and party leader Nikos Michaloliakos.
During questioning Mrs. Fyssa argued that the local Golden Dawn 'leader' in Nikea, Giorgos Patelis gave the "OK" for the attack against Fyssas, after receiving approval from his higher-up in command, Yannis Lagos, who in turn receives instructions from party leader Michaloliakos. Mrs. Fyssa also noted that her family, friends and attorneys regularly received threats to this day.