Collision near Tempi results in 1 dead and 15 injured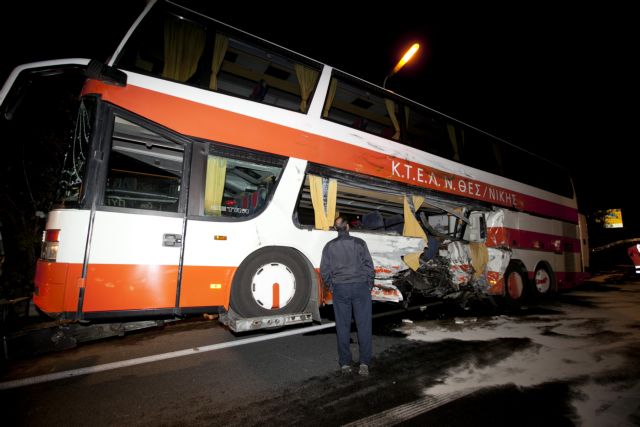 A serious collision took place at Tempi on Monday night which resulted in one dead and fifteen injured, two of whom are in a critical condition. The Athens News Agency claims that there are 17 injured people.
The collision took place in the Tempi valley, near the tolls booths. Three vehicles were involved, a car, a KTEL bus from Thessaloniki and a lorry with Bulgarian license plates. The collision resulted in the death of the car driver.
According to eye witnesses the car attempted to overtake the bus, which was heading towards Thessaloniki, and crashed into the lorry that was going in the opposite direction. Traffic police, the fire brigade and ambulances quickly responded to the emergency. The injured were taken to the two hospitals in Larissa.
Amongst the injured are the deceased car driver's young daughter and two other passengers. The rest were the lorry driver and passengers on the bus. Traffic around Tempi came to a standstill after the collision, with emergency services managing to clear up the road of the debris earlier this morning.