Crete: Amateur paraglider found dead in remote ravine
The police reported that it discovered the body of an amateur paraglider who was on vacation in Crete in a remote ravine near Lenta, Iraklio…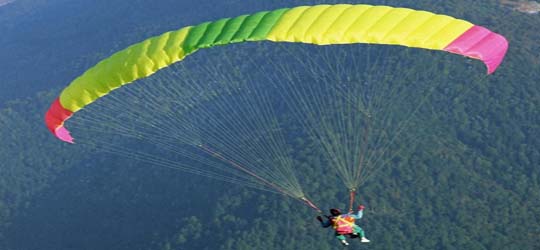 The police reported that it discovered the body of an amateur paraglider who was on vacation in Crete in a remote ravine near Lenta, Iraklio.
The deceased had been paragliding on Sunday when he was reported missing by his wife, prompting the local authorities to launch a rescue operation.
The Fire Brigade's Special Disaster Response Unit (EMAK) located the man's body in the remote ravine, which is between Loutra and Trypiti. The police are investigating the cause of his death.