Seamen federation considers future protest actions
The executive committee of the nationwide seamen federation PNO will convene today in order to decide on continuing or suspending their current protest actions…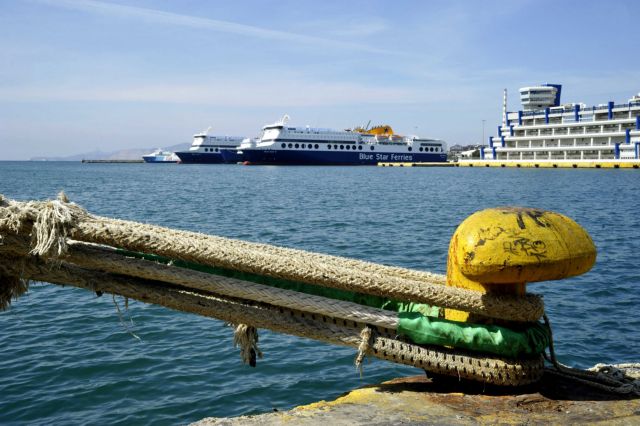 The executive committee of the nationwide seamen federation PNO will convene today in order to decide on continuing or suspending their current protest actions, which began on Monday. The federation organized a rally outside the European Express at the port of Piraeus and then marched to the Ministry of Shipping.
PNO will be meeting with representatives of the union of passenger shipping companies at 3pm today in order to discuss the collective bargaining agreements that were recently enacted by the coalition government in its controversial multi-bill, as well as a number of other maritime-related issues. It appears that collective labor agreements for 2014 will be signed between employers and employees.
Maritime unions aligned with PAME issued a statement accusing the employers of attempting to pass on to employees the losses which they suffered by the crisis. The unions also criticized PNO for rejecting their request to continue the strike.
The unions have called all seamen to participate in the 24-hour PNO strike scheduled to take place on Wednesday the 9th of April, since the federation will participate GSEE's protest, which has also been planned for the same day.
Reactions from Crete
The Regional Governor of Crete Stavros Arnaoutakis met with farmer representatives on Tuesday to discuss options, as Cretan farmers are concerned that the strikes will greatly affect their businesses. Prior to this, the mayor of Ierapetra Sifis Anastasakis informed the Minister of Shipping in writing that an extended PNO strike will trigger a huge crisis in agriculture.