Ministry of Administrative Reform brings major changes to public sector
The Minister of Administrative Reform Kyriakos Mitsotakis and his associates are currently working on provisions to be included in a bill to be submitted in…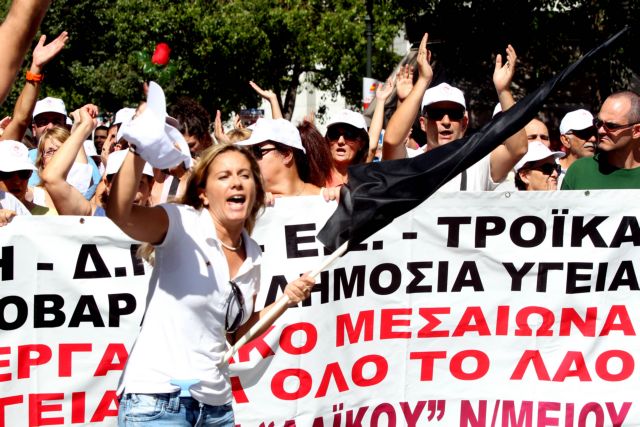 The Minister of Administrative Reform Kyriakos Mitsotakis and his associates are currently working on provisions to be included in a bill to be submitted in Parliament in the next few days, which will introduce a number of changes to compensation and unemployment benefits.
Mr. Mitsotakis stressed that he took the initiative to cover the legal gaps that will arise from the unprecedented dismissal of civil servants. Essentially, the procedures following dismissal in the private sector will also apply in the public sector, so that dismissed employees can receive compensation from the Greek state.
The amount of compensation will be determined by the employee's basic wages (before benefits) and years of service. The compensation will also include part of the wages public sector employees will receive during their 8-month period of suspension. Additionally, dismissed public sector employees will also be able to apply for OAED's unemployment benefit and services.
ASEP's role becomes more prominent
The Ministry of Administrative Reform will also upgrade the role of the Supreme Council for Personnel Selection (ASEP), as it will handle all public sector staff transfers. The transfer process, which can require up to a staggering 80 signatures, will drastically be simplified.
A report in the Ethnos newspaper suggests that Ministry is working a five-step mobility plan; in the first phase empty posts will documented, followed by a competition (twice a year) to fill the posts. All public sector employees can apply for them, aside from employees deemed necessary by their current service.
After submitting the relevant documentation and transfer application forms, ASEP will categorize applicants based on their experiences, skills and other social criteria. Successful applicants will be transferred to their new posts within a month.