Samaras and Arvanitopoulos discuss teacher suspensions
The Prime Minister Antonis Samaras and the Minister of Education Konstantinos Arvanitopoulos arranged to meet today in order to discuss the future of …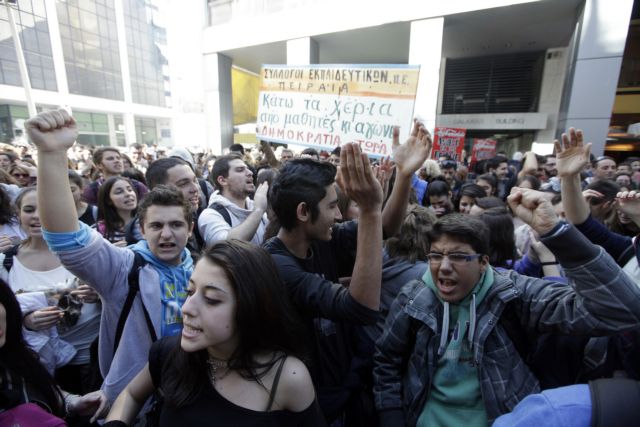 The Prime Minister Antonis Samaras and the Minister of Education Konstantinos Arvanitopoulos arranged to meet today in order to discuss the future of 212 teachers who have been suspended and face dismissal on the 22nd of March. Mr. Arvanitopoulos would relay the PM's decision to the teachers in the afternoon.
In the meantime, the teachers have demanded that they be placed in vocational training institutes and schools, so that they can carry on working in education, as they are currently "stuck" at the Ministry of Administrative Reform.
The General Assembly of the local ELME teacher unions decided to call a three-hour walk out today (between 11am and 2pm for the morning shift and 2pm to 5pm for the afternoon shift), as well as a demonstration at Klafthmonos Square at 2pm.
The teachers have also arranged to meet outside the Ministry of Education in the afternoon, when Mr. Arvanitopoulos is scheduled to meet with teacher representatives and relay the PM's decision.