Suspended cleaning staff and riot police clash outside Treasury
The demonstration of suspended cleaning staff members of the Ministry of Finances outside the Treasury in downtown Athens this morning was marred by …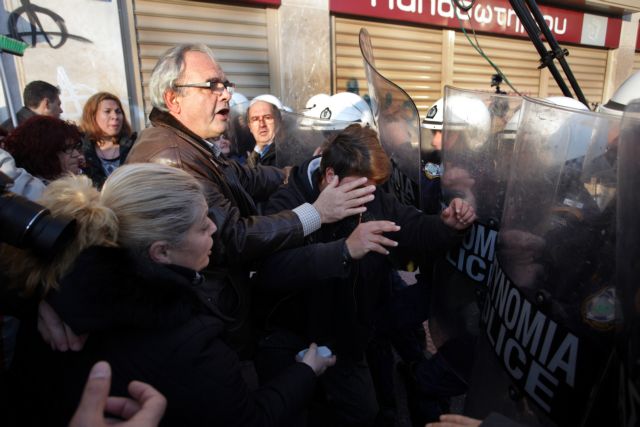 The demonstration of suspended cleaning staff members of the Ministry of Finances outside the Treasury in downtown Athens this morning was marred by violence, when the police intervened.
The riot police attempted to push the protesters away from the entrance of the building by using their shields, however the suspended cleaners still remain outside the Treasury.
Employees from the treasury have also joined the protesters to demonstrate their solidarity towards their struggle.