The troika deeply concerned over social security sustainability
While the coalition government has been making promises of "returning" part of the primary surplus back to the people, the troika has warned that the deficits …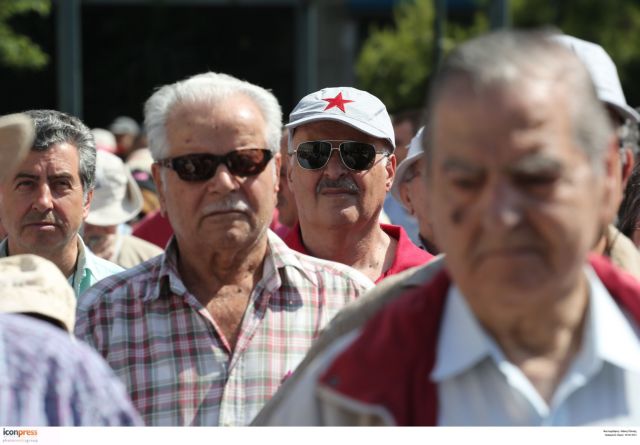 While the coalition government has been making promises of "returning" part of the primary surplus back to the people, the troika has warned that the deficits in the social security system must be addressed, otherwise there is no guarantee that pensions will be paid out in 2016.
The creditor representatives have repeatedly expressed their frustration with Greek bureaucrats for making outlandish claims over the primary surplus, when the social security system is taters, according to the government's divs. IKA, which is the main pillar of social security in Greece, has not addressed 200,000 retirement applications.
The situation at self-employed insurance fund OAEE is not much better either, with the troika claiming that measures must be taken in order to cover the 380-million-euro deficit that will be created from the upcoming 3.9% insurance contribution reduction in July. The troika is preparing a report on the sustainability of the social security system, with the government requesting it "downplays" its recommendations and criticism, to avoid causing any major problems in the upcoming elections.
The troika has outright disputed the Greek government's divs concerning the viability of the social security system and has demanded that the insurance funds inform them on the number of outstanding pension applications. The troika estimates that there are more than 2.6 million pensioners in Greece, with 600,000 pensions being handed out in the past six years.
According to the troika's inspections, the insurance fund revenue consistently declined over the recession and reached rock bottom in May 2013. The situation was briefly overturned thanks to the resurgence of tourism and series of measures the troika instructed the Labor Minister to take. However, despite a brief stabilization, insurance contributions have begun declining once more, since wages are far smaller than previously. That means IKA deficit has been revised to 1.1 billion euros, from the 800 million euro estimate.
The troika has requested that greater efforts be made to collect outstanding debts towards the insurance funds, especially IKA and OAEE. Despite the pressure though, the government only managed to collect 20 million euros, unable to convince significant numbers of debtors to request a settlement.
Perhaps the greatest pressure to address the profound problems in social security comes from the IMF, since there will not be any other inspections prior to the European elections, while the next visit in October 2014, when the 2015 budget will be composed. That means that any discussions over Greece's funding gap for 2014-2015 will be based on Eurostat's data at the end of April and the troika's current report.
Ακολουθήστε
στο

Google News
και μάθετε πρώτοι όλες τις ειδήσεις
Δείτε όλες τις τελευταίες
Ειδήσεις
από την Ελλάδα και τον Κόσμο, από