Sakkas: "If you want terrorists, look at the Ministry of Finances"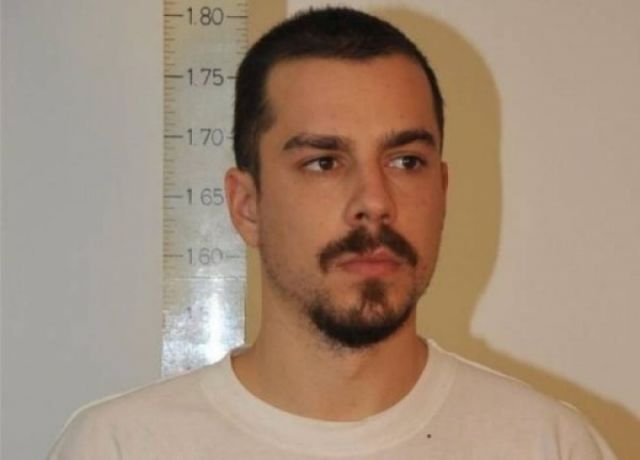 The 30-year-old self-confessed anarchist Kostas Sakkas who recently violated the conditions of his parole and disappeared a week ago, has published a statement on Indymedia regarding his persecution, his hunger strike and decision to escape. In his statement Sakkas offers a political analysis of current events and accuses the government of being an oppressive "terrorist state", while also explaining that media (and specific journalists) of being complicit.
In his analysis he addresses the impact of the government's austerity policies and argues that if "terrorists" can be found in the government, the political parties, TAIPED, the Ministries of Finances, Public Order and Shipping, the media and more. Sakkas refers to his case and his intention to carry on with his struggle, without however making any direct declarations of joining militant groups or specifying any threat of attack.
A copy of Sakkas' full statement (in original Greek) is available here.
Sakkas was arrested in December 2011 during an extensive police operation that led to the discovery of hide outs in Athens and Agrinio that were allegedly used by the Conspiracy of Fire Cells. Sakkas has consistently claimed that he has never been a member of the militant.
After about 30 months of detainment without trial, Sakkas began a hunger strike claiming that he was being held illegally, as the state had overextended the 18-month detainment deadline.
He was eventually released and briefly rearrested in January after Christodoulos Xiros' escape, but the courts held that he had not violated the terms of his release. The police subsequently rearrested him in mid January 2014, alleging that his prints were found in an old SPF hideout, but the courts released him.