Monday morning earthquake in Kefalonia was felt in Athens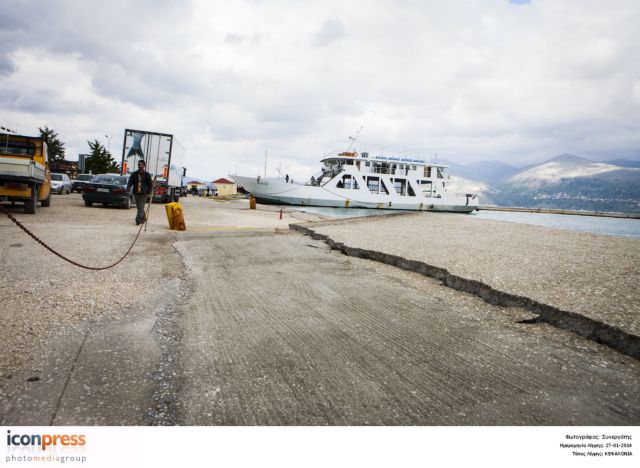 The seismic activity on the island of Kefalonia has not calmed down, with the latest earthquake on Monday morning measuring 5.7 on the Richter scale and being felt as far away as Athens. According to the Geodynamic Institute the 5.7 magnitude quake had an epicenter about 10 kilometers west of the island.
The Monday morning earthquake came was preceded by two earthquakes measuring 5.0 and 4.5 in magnitude on Saturday. In the latest earthquake the pier in Lixouri was damaged. Since then, seismic activity has relaxed, but scientists are concerned with the extended aftershocks.
According to the director of the Geodynamic Institute Dimitra Sachpazi, the latest earthquake occurred in the same area, about 12 kilometers northwest of Argostoli. Mrs. Sachpazi explained that the multiple earthquakes have activated seismic faults in the area and that more strong earthquakes will follow.
Aside from causing further damage to the island's infrastructure, the latest earthquakes resulted in a number of injuries. About ten people were taken to the local hospital, mostly with injuries from fallen objects. The Navy's "Prometheus" support vessel has been dispatched with medical supplies and a team of Navy doctors, while the "Chios" will provide shelter to island residents affected by the earthquake.
The Minister of Education Konstantinos Arvanitopoulos will visit the island on Monday, in order to find a solution for the three school buildings which have been deemed unsafe. Initially the schools were meant to reopen on Wednesday, however this may be postponed.