Xiros' escape prompts latest clash between New Democracy and SYRIZA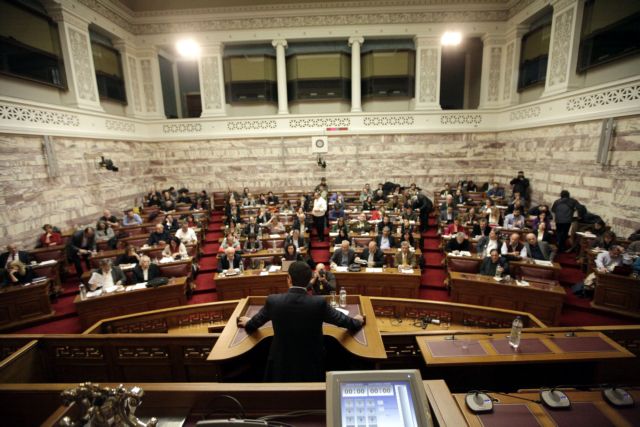 The escape of 17 November's Christodoulos Xiros and his intention to return to active guerilla warfare has triggered the latest confrontation in Parliament between New Democracy and SYRIZA.
SYRIZA MP Manolis Glezos argued that Xiros' escape was "solely in the interest of the system, which set him free" and asserted that it was intended to mislead the people. Furthermore, Glezos calls Xiros a "self-appointed judge and punisher" and noted that "removing human life has no ideological basis".
The opposition went on the offensive in its statement, noting that New Democracy is focusing its attacks on SYRIZA for allegedly not condemning terrorism, rather than addressing the serious political responsibilities and government delays which resulted in Xiros' escape.
Furthermore, SYRIZA posed a number of questions regarding the preferential treatment Xiros received in prison and during his previous leaves and accused the government of resorting to black propaganda in order to cover its "complete political irresponsibility".
New Democracy's spokesperson MP Anna Asimakopoulou in her response pointed out that SYRIZA's claims echo those of incarcerated 17N leader Alexandros Giotopoulos and wondered "who is informing who", without addressing however any of the serious allegations regarding Xiros' escape.