School of Law officially declares academic semester to be "wasted"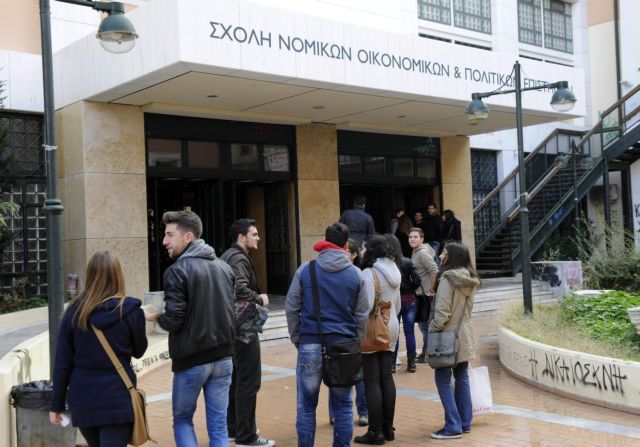 The School of Law at the National Kapodistrian University of Athens has announced that it secretly convened on Wednesday morning and after a vote, came to the conclusion that the academic semester has been lost, since the time allocated until February is not enough to cover for the lost time.
A full announcement is expected later in the day from the School administrators. According to legislation though, the School of Law's vote must be approved by the University Senate to have any effect. The School of Law maintains that even if their decision is not approved, the semester will still go to waste, since the School of Law will not be affected by a negative decision.
During the vote a proposal was made for both semesters of teaching to take place consecutively, with all examinations scheduled to take place at the end of the year, which was promptly rejected. The School of Law also clarified foreign students who are on the Erasmus program will not be affected by this development.
This is the first time that a semester has been lost in higher education, which is indicative of the seriousness of the conflict between the Ministry of Education and administrative employees who face suspensions and dismissals and were on strike since September.
Students informed on exams
The School of Law also announced that the exams that were scheduled to take place in September will not take place in January, when the institutions reopen. The second academic semester is scheduled to begin on the 3rd of February, with students being called to take two additional modules (yet to be determined) from the first semester. The remaining modules from the wasted semester will be taken in the next academic year.