Parliament passes theater bill in rare unanimous vote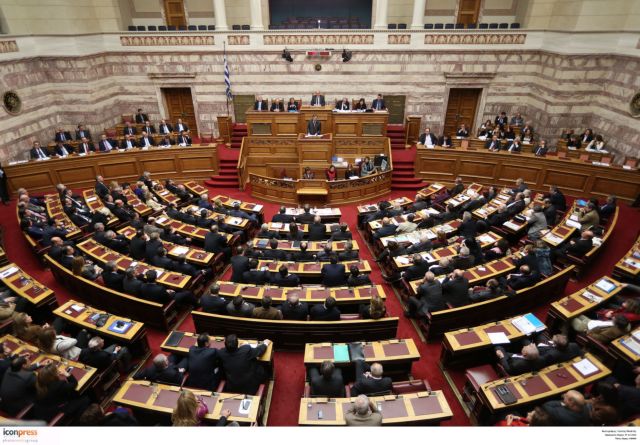 In a rare instance of unanimity in Parliament, all parties decided to support the Ministry of Culture's bill regarding the permits necessary for theatrical and musical performances. The Minister of Culture Panos Panagiotopoulos explained that according to current legislation all theaters would have to shut down.
The ministry's bill came to replace outdated legislation from the Metaxas dictatorship era and a royal decree from 1956. This legislation provided an exhaustive series of health and safety checks, which lead to the shutdown of 36 of the 83 theatrical scenes in Athens earlier in March.
Aside from the streamlining and updating many of the outdated regulations, the bill simplifies procedures for small venues with a capacity of up to 50 people to hold theatrical performances. Venues will also be able to apply for discounts in fire protection, under condition they increase fire prevention measures, such as a strict smoking ban and installing more sprinklers and extinguishers.
MPs from all parties mostly welcomed the changes, with Giorgos Pantzas from SYRIZA noting that "this bill will be successful because it was not written up according to bailout commitments at the request of Mr. Tomsen and his buddies", while DIMAR's Giorgos Kyritsis criticized the Ministry for its delays. New Democracy's Asimina Skondra explained that the bill was going to address strict legal provisions on the use of land in areas with a distinctive architectural and aesthetic character, such as Metaxourgio.
Elena Kountoura of ANEL explained that "we will not hesitate to support things that are correct, legal and in the social interest", while Spyros Halvatzis noted that the Communist Party was "in favor, in principle" but warned that the bill would not interrupt the monopolization of culture and the arts. Golden Dawn's Dimitris Koukoutsis expressed some reservations about the bill, but was "very pleased".