Golden Dawn MPs to face courts in January 2014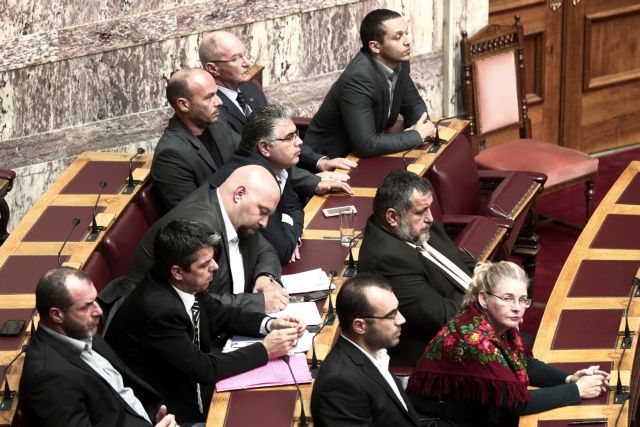 The three Golden Dawn MPs Giorgos Germenis, Stathis Boukouras and Panagiotis Iliopoulos will state their plea in January 2014, regarding the charges of participation in a criminal organization. Another 34 cases involving members of the ultranationalist party are currently being processed.
The homes of the three MPs were investigated by the counter-terrorism police unit yesterday, with a number of desktop computers, laptops, hard drives and mobile phones being recovered. The investigative prosecutors Ioanna Klapa and Maria Dimitropoulou will examine the evidence.
Preliminary reports suggest that the collected evidence contains a lot of information on communications of Nikos Michaloliakos, Ilias Kasidiaris and Yannis Lagos. The attorneys of the Golden Dawn members will be given DVD copies of the recovered evidence.