Commander of American Armed Forces Gen. Dempsey visits Athens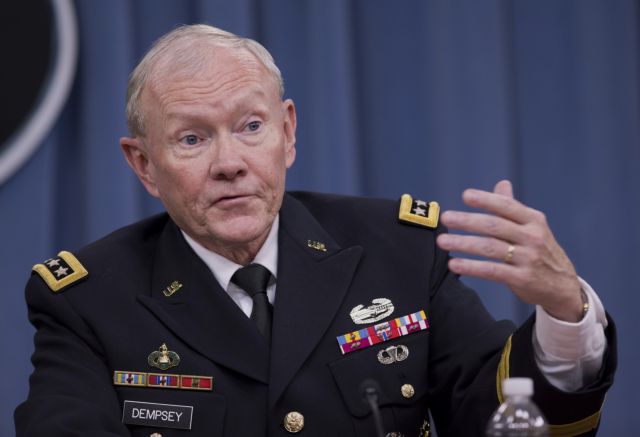 The Chairman of the Joint Chiefs of Staff and United States Army General Martin Dempsey will be visiting Greece over the weekend and is scheduled to meet with Prime Minister Antonis Samaras, the Minister of National Defense Dimitris Avramopoulos and the Chief of the Hellenic National Defense General Staff, General Michalis Kostarakos.
The American General was originally meant to visit Greece in August, however his trip was postponed as a result of the chemical warfare attacks in Syria. According to military and diplomatic sources, General Dempsey's trip to Greece reflects the American interest in the country's geostrategic role.
During Mr. Avramopoulos' trip to the USA in July, shortly before Mr. Samaras' visit to the White House, the Greek Minister of National Defense and his American counterpart Chuck Hagel discussed setting up a road map for the defense alliance of the two counties. The American initiative includes greater use of the base in Souda and the availability of weapon systems, either through sales or surplus loans.
The USA recognizes the importance of bases such as those in Souda and Kalamata in relation to their interests in the Mediterranean and Middle East. There has been some discussion on further supporting mutual military exercises, with an emphasis on Special Forces and counter-terrorism training.