Public sector on strike for second day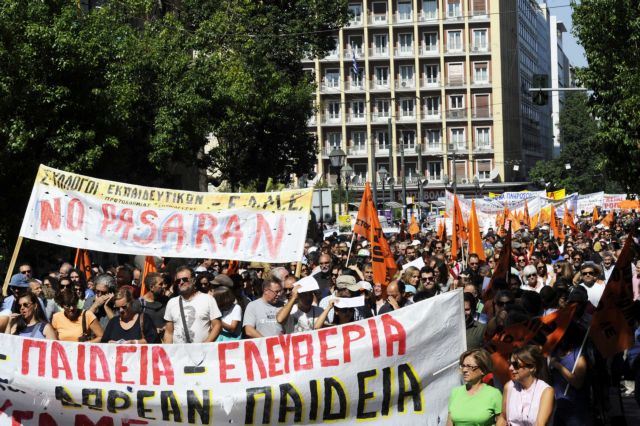 ADEDY's 48-hour public sector strike in protest of the government's suspension and dismissal plans continues, with tax services, teacher and the staff from the Ministry of Culture joining.
The employees at the universities and insurance funds are continuing with 48-hour rolling strikes, while health centers, port navigation, welfare and ambulance services will operate with the bare minimum security staff.
Secondary school teachers are also continuing with their strike and have a 1pm rally scheduled to take place at the Propylaea in downtown Athens. GSEE and ADEDY have also called everyone to attend the antifascist protest in Syntagma at 6pm.
ADEDY's executive committee will convene on Thursday to evaluate any developments and decide upon their future action. Meanwhile, GSEE will convene by the end of the month and is currently waiting for the decisions of its union members, before making any announcements.