Public sector comes to a 48-hour standstill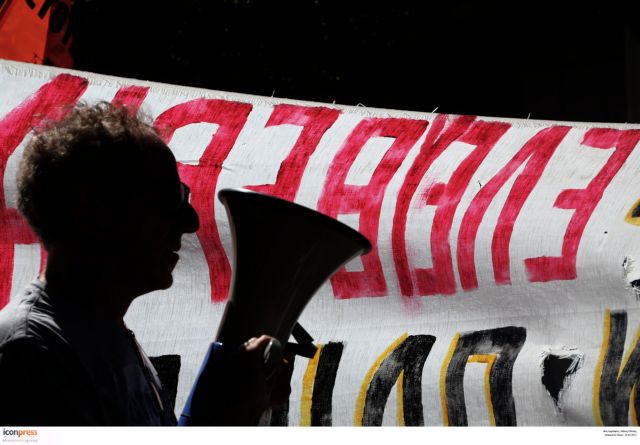 Public sector federation ADEDY's 48-hour strike comes into effect today, over the government's controversial suspension program "that abolishes worker rights and leads employees to dismissals and unemployment".
A rally will take place this morning at 10.30 am at Klafthmonos Square and tomorrow, on Wednesday, ADEDY has organized an antifascist march at Syntagma Square at 6pm. The Metro station in Syntagma will be closed from 10.30am.
GSEE's executive committee convened on Monday and announced that they will not participate in the strike, since no faction made any proposal.
The federation of tax office employees POE DOY has announced that it will participate in ADEDY's strike, which will create problems for taxpayers needing tax services.
Hospitals, health centers and EKAV welfare units will operate with security personnel, as public hospital worker federation POEDIN will participate in the 48-hour strike and called employees to gather outside the Ministry of Health at 9.30am.
Likewise, most of the navigation services in the country's ports will operate with security personnel, as the union of navigators joins the 48-hour strike. The nationwide federation of journalist unions POESY called for all media outlets to participate in a 3-hour walk out, between 10am and 1pm on Tuesday.
The OLME teachers who are on strike since Monday have agreed to participate in ADEDY's strike and have arranged their own rally outside Propylaea at 11am on Tuesday. The primary school teacher union DOE will also support ADEDY's 48-hour strike and has called its members to attend the rally outside Propylaea on Wednesday at 1pm and the antifascist march.
ADEDY's executive committee will convene again on Thursday with the leaders of its unions in order to determine the future course of their strike.