Roupakias still held at central Police HQ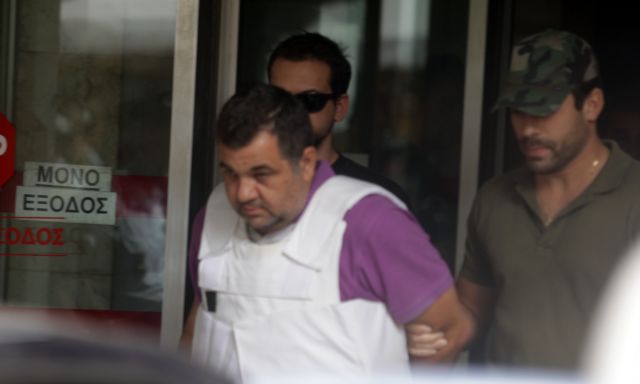 After testifying on Saturday before the 6th investigative judge of Piraeus, it was decided that Giorgos Roupakias was to be detained at the Korydallos prison. The prison inmates reacted to the news, declared him "undesirable" and reacted strongly, forcing police and judicial authorities to reconsider where he will detained.
Roupakias, who has been charged with intentional manslaughter and weapons violations claimed that he regretted his actions and that on the night of the murder he was not at home, but at a nearby café. He claimed that he was attacked by a group of people and used the knife in self defence, citing a medical examiner's report that mentioned light abrasions to his head. Roupakias stated that he bought the knife from a Pakistani and had it in his car for safety.
Despite initially admitting to being a member of Golden Dawn when he was arrested by the Police, Roupakias now claim that he had a "loose relationship" with Golden Dawn and merely participated in its events. Pictures from Roupakias' personal facebook profile show him actively participating in various Golden Dawn functions and socializing with Golden Dawn MPs.
The 45-year-old also argued that he did not target the victim and that the phone calls he received were from friends and unrelated to the events. He also stated that he "ruined two homes", his own and his victim's.