Major developments in banking sector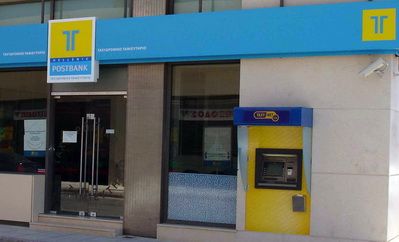 The major developments of the next few days regarding banks for sale will be critical for the Greek banking sector. The Financial Stability Fund (FSF) will decide upon the future of the Postbank and Proton Bank, while the Bank of Greece will respond to a consortium headed by the former National Bank managing consultant Apostolos Tamvakakis for the sale of the Investment Bank of Greece.
Mr. Tamvakakis made an offer for the Investment Bank of Greece, which has a banking license on Thursday. The proposal is rumored to contain a list of shareholders who will contribute funds to the bank.
The outcome of the Postbank and Proton Bank case will largely determine the banking system in Greece; if Eurobank acquires both banks, the resultant new banking group will become the fourth systemic pole in the sector.
The four largest banking groups in Greece (NBG, Alpha, Eurobank and Piraeos) have show interest in the acquisition of the Postbank, however the ECB directive of not accepting offers that include cash means that Eurobank is the likeliest candidate. Eurobank will also make an offer for Proton Bank, as is the Oaktree Capital Management fund from the USA.