Sakkas released from detainment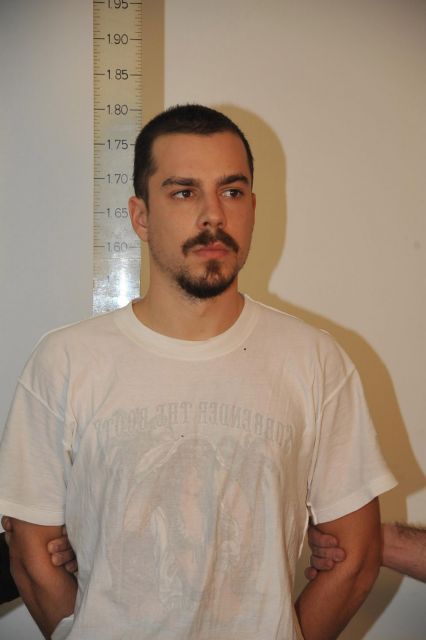 The Appeal Court decided to release Kostas Sakkas from detainment, who had been on a hunger strike for 38 days. Bail was set at 30,000 euros.
Sakkas faced accusations of participating in the Conspiracy of Fire Cells (SPF) group, after he was arrested in December 2010 outside a warehouse in Nea Smyrni. Sakkas denied being a member of SPF.
Two months before the maximum 18-month detainment period ended, new charges brought forward were claimed in order to extend his detainment by a further 12 months. In June the Appeal Council extended the detainment for a further 6 months, in direct contradiction with the law.
Sakkas is currently hospitalized in the General State Hospital of Nikea as his health has seriously been affected by his hunger strike. Doctors fear that Sakkas may face organ failure, encephalopathy, blindness and internal hemorrhaging.
Allegations of police brutality
Meanwhile a group of about 100 to 150 protesters who were handing out flyers regarding Sakkas case to tourists near the Acropolis were brutally attacked by motorcycle police officers, without provocation. The police claims they suspected the protesters were planning to place a banner on the Acropolis. Videos of the attack event are circulating on the Internet.