Archeologists discover ancient ruins off Zakynthos shore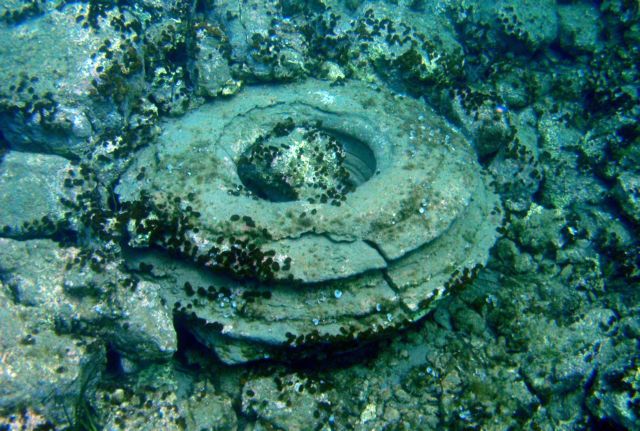 The archeologists of the Underwater Antiquities Department have discovered a huge public building dating back to ancient times, during their underwater survey off the coast of Zakynthos. The ruins were located at a depth of 2 to 6 meters.
According to the archeologists the 30-acre site features a visible cobblestone paving, bases for pillars and other strewn about building materials. At least 20 pillar bases were counted, all of which feature a 34 cm diameter incision, which were probably meant for wooden columns.
Dating the findings has not yet been possible since no surface pottery has yet been located, but judging from the size of the main building, it probably belonged to an important settlement in the Alikana region.
The Underwater Antiquities Department was invited over to investigate by the Municipality of Zakynthos and the reports of P. Voutos. The archeological survey is scheduled to continue in order to map the area.